Serving Hospitals and Surgical Centers in the Southeast for over 10 years!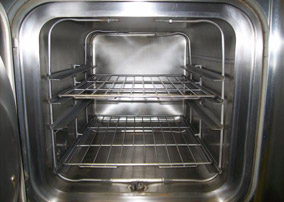 Advantage Sterilizer Cleaning provides a convenient and economical solution for your autoclave cleaning needs. Regular cleaning of your sterilizer chambers is recommended to keep them running efficiently. Our cleaning service safely removes deposits from chamber walls using the scrub and polish method.
We work with you to schedule cleaning times that are convenient for you and your staff. Autoclave cleanings can be scheduled during off hours and your team can still have access to autoclaves as we work systematically through the units.
For more information and a free no obligation quote please call us at 1-877-810-1246, email us at sales@advantagesterilizer.com, or complete the information request form to the left and we will contact you directly.
Below are some of the Hospital Systems we proudly service:
Baptist Medical
BayCare Health System
Florida Hospitals
Hailfax
Memorial
Shands